Reduce Net-Operating Expenses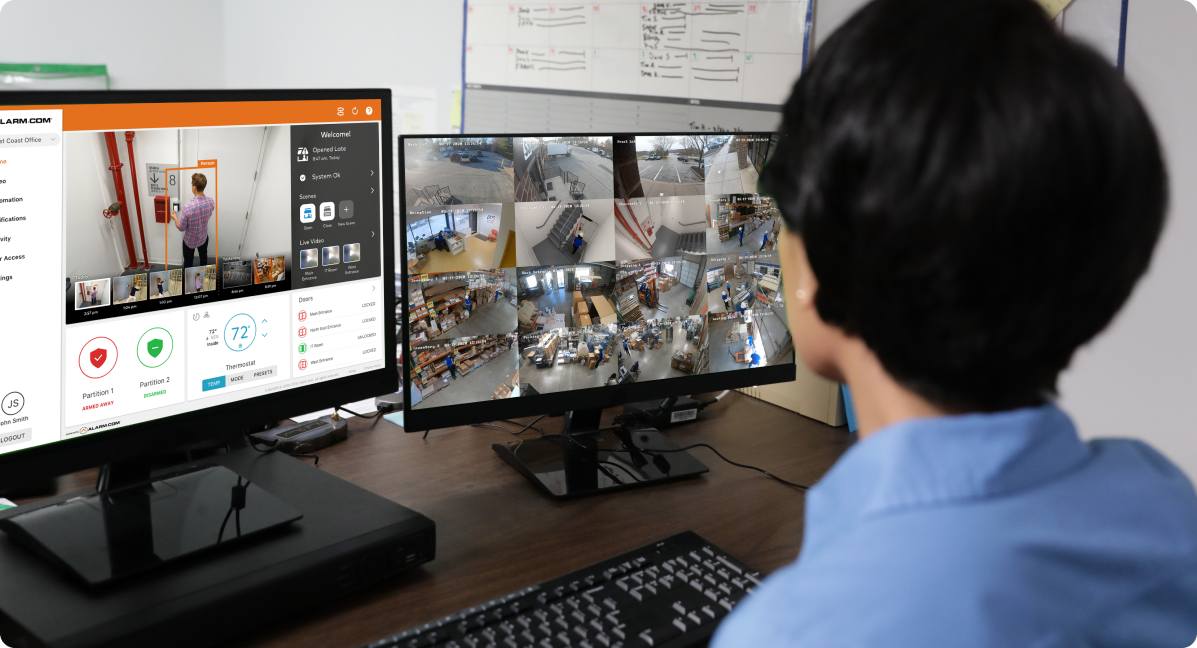 Stay in the Know Before Closing
Alarm.com gives your team a new way to manage model homes and inventory homes during periods of vacancy. Use our enterprise dashboard to let subcontractors and prospective buyers into homes and stay in the know about activity across your inventory.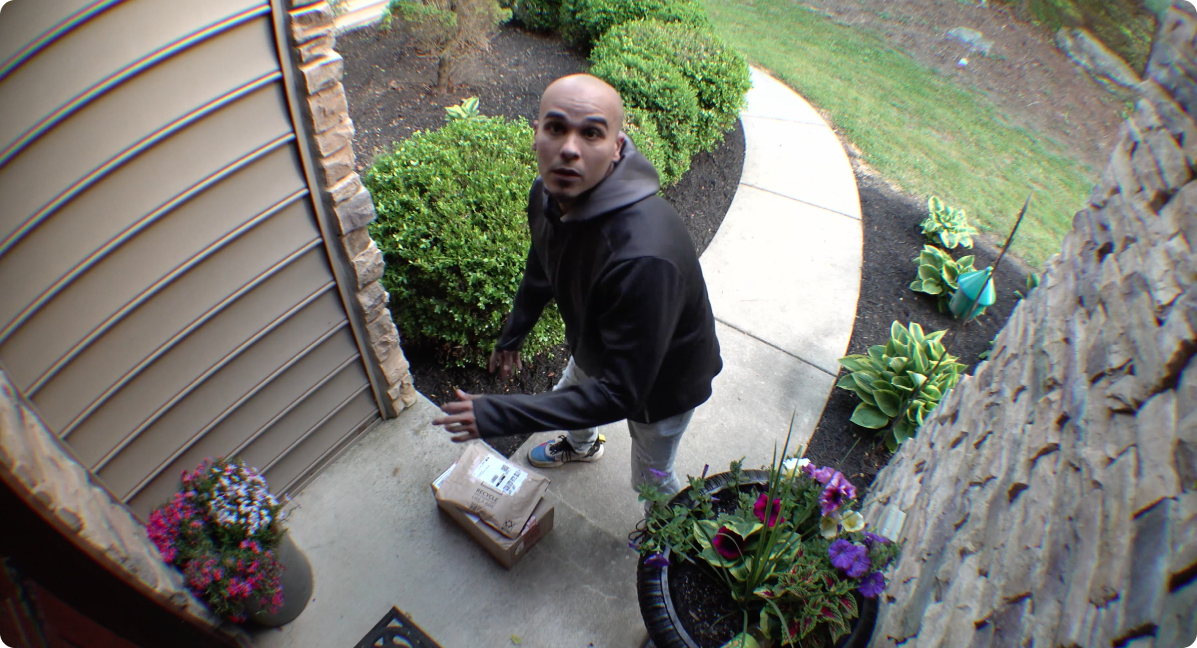 Theft Prevention
Our community management package includes security features at no cost. Builders can receive security related alerts if there is a break-in. No WiFi required.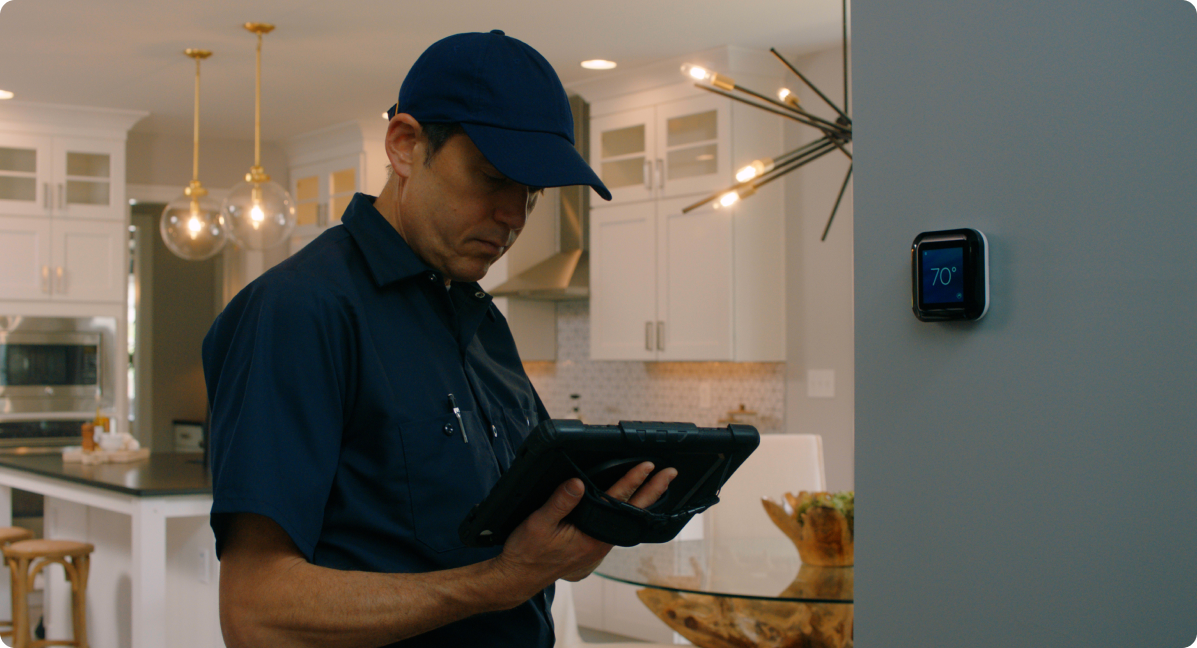 Energy Management
Thermostat schedules can be pushed down to all homes on the enterprise to ensure they are running on energy-savings mode while vacant. Builders can expect to save as much as $15 per home per month on their electrical bills.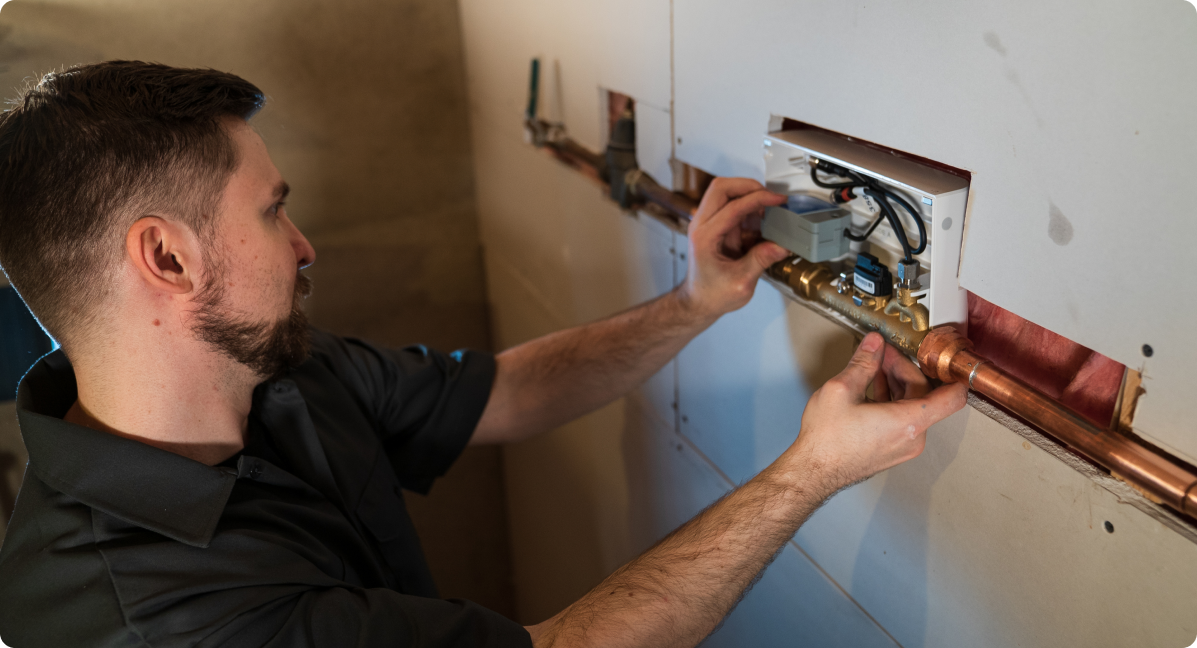 Water Mitigation
Alarm.com's integrations with Water Shut-off and Flow metering devices help prevent water damage in homes before their sold. Builders can save money on their insurance by having these devices installed in the home.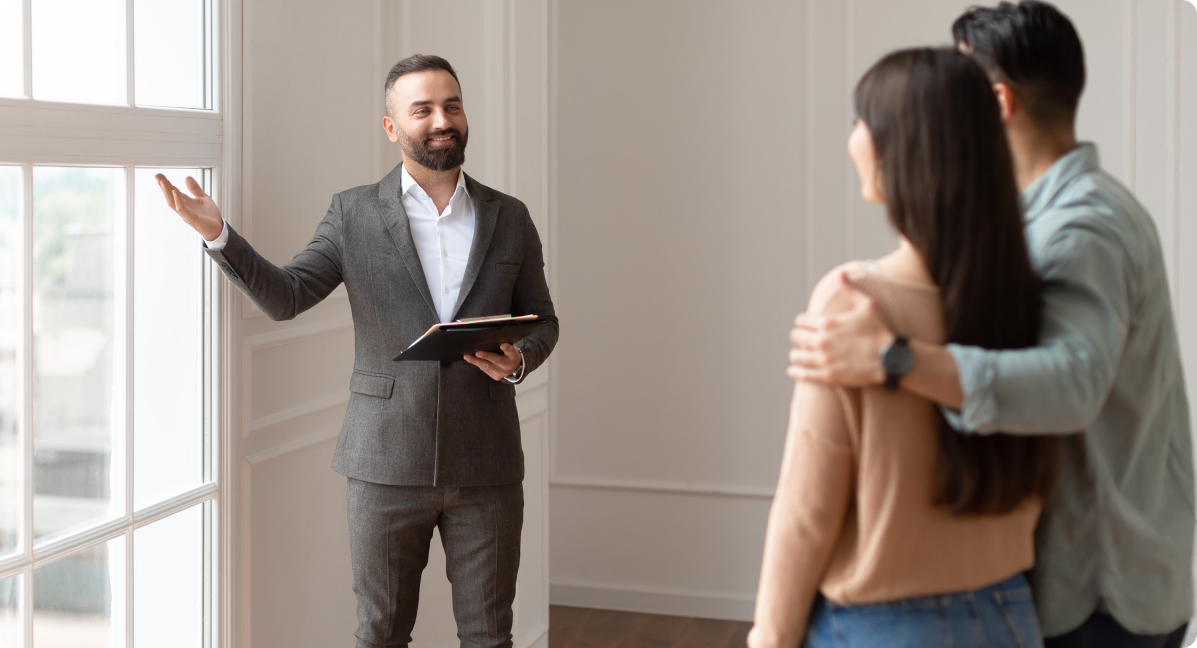 Lead Generation with Self-Guided Tours
Alarm.com's Self-Guided Tours feature provides flexibility to prospective buyers so they can reserve a time to tour a property when it's convenient for them. This helps you increase showing hours and reduce the time spent on the market. Alarm.com is excited to partner with industry leaders UTour and NterNow.
Exclusive Builder Program Offers
Three Year Home Automation Service Trial
Our Builder Program gives homeowners a free three-year trial of Alarm.com's home automation services. Owners can control their locks, thermostats, light switches, garage doors, shades and doorbell camera via Alarm.com's mobile app and web dashboard, or their voice-enabled smart speaker, from day one.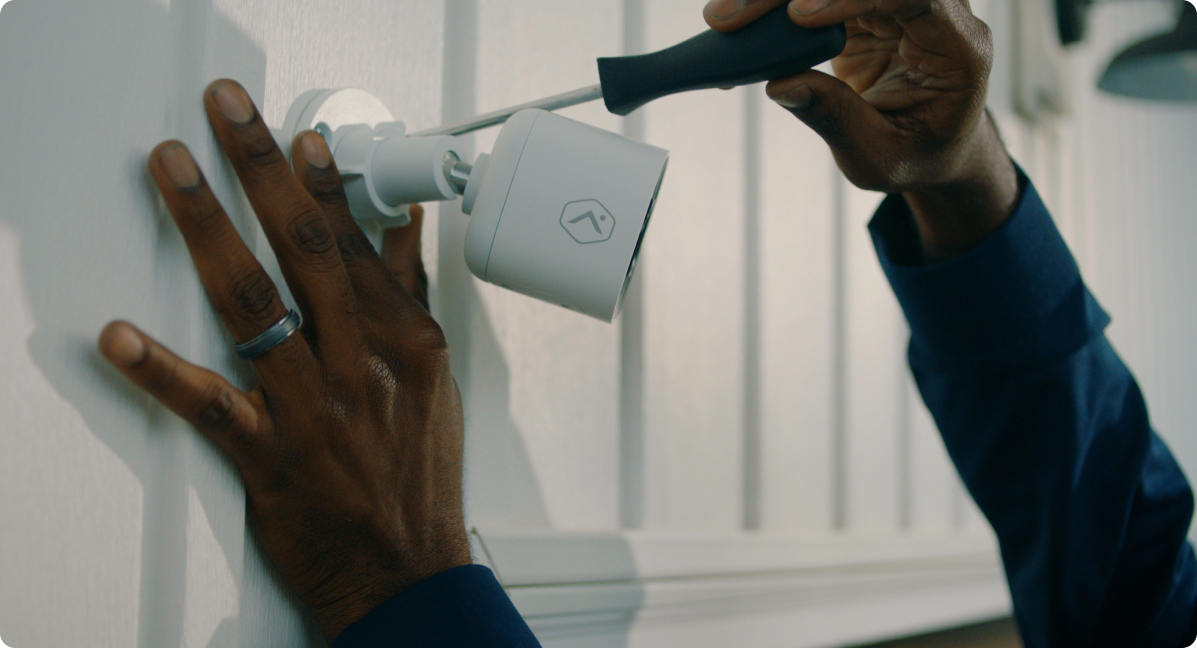 Complimentary Model Home Program
Show buyers what your smart home package can do with a complimentary model home kit from Alarm.com. We'll provide one free kit per 25 homes in your community.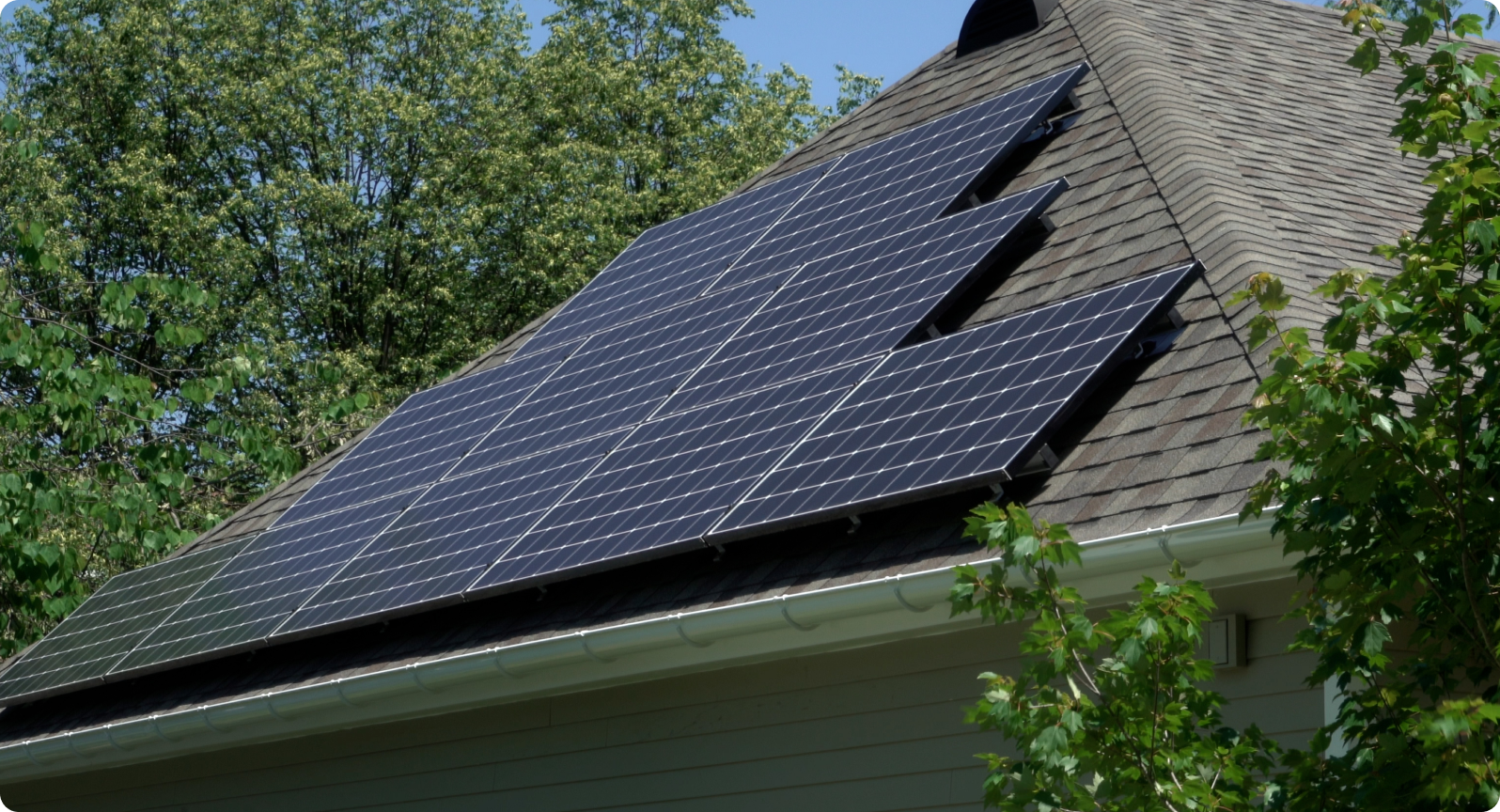 Solar Ready, Battery Ready, EV-Ready
Alarm.com offers a Solar Program that is designed to help home builders differentiate themselves from the resale market while taking advantage of rebates and government incentives related to solar-ready, battery-ready, and EV-ready homes. Our program includes suggested rough-ins for future solar panels, batteries, EV charging stations, and exterior generators to make homes solar-ready, EV-ready, and battery-ready. Homeowners can seamlessly integrate their smart home security system with their solar system to view solar energy production data in the Alarm.com app! Please contact solarprogram@alarm.com for more information.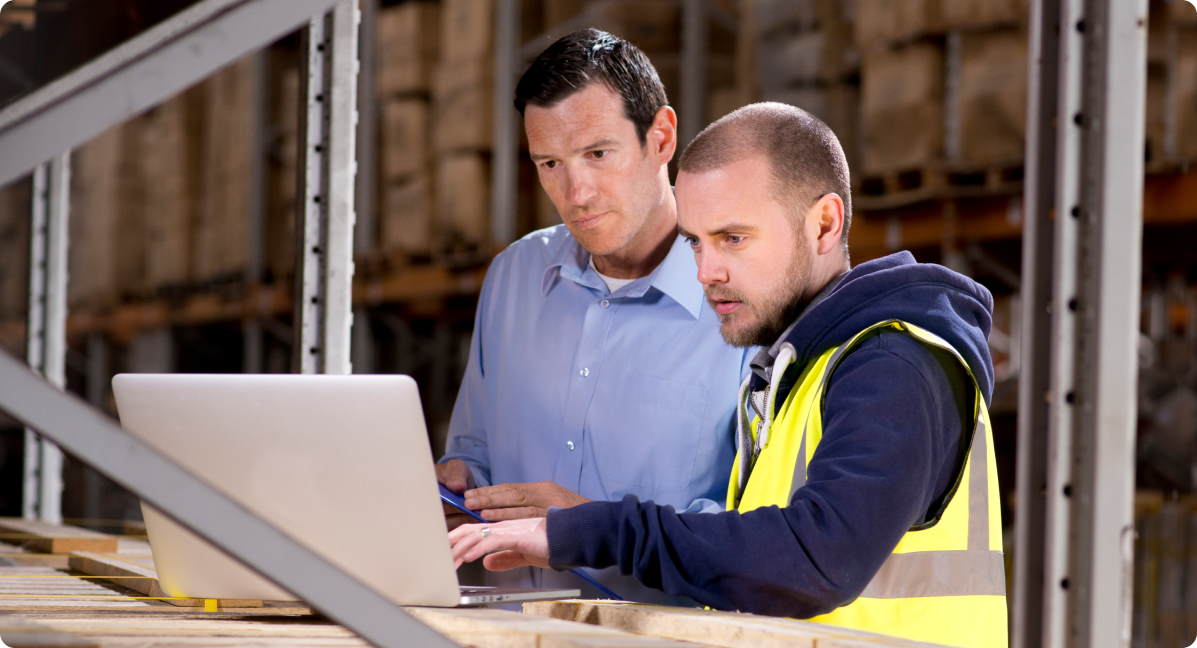 Roll Out Strategy
Alarm.com provides all the components to successfully roll-out a smart home and self-guided tour program for a division or nationwide. We extend a check list of items, insightful documentation and even a master FAQ to ensure clarity throughout the process.